Top 15 Haunted Places in India
India is a beautiful yet mysterious country that has a lot of secrets and stories of palaces, forts, kings, queens, prince, princess, treasures, battles etc. There are numerous reportedly haunted places of India. But, today we listed here some notable. This is a top ten list of locations that are reportedly haunted by ghosts or other supernatural beings including demons.
The 15 Most Haunted Places of India.
15. D'Souza Chawl in Mahim – Mumbai
Owing to D'Souza Chawl, Mahim has acquired the status of being the most haunted place in Mumbai. It is said that a woman fell into the water and died crying for help in the well. Probably that is why most people say that they've witnessed a woman lurking around the well and the nearby area.
14. Kuldhara – Rajasthan
Kuldhara is a village in Rajasthan that is said to be haunted. There is a horrifying evil aura in this town. According to the legend, residents who had dwelled here for centuries vanished overnight. Since 1800's this village has been deserted.
According to the tale, Kuldhara village was initially inhabited by very wealthy people, the Paliwal Brahmins. The stories claim that there was a Minister named Salim Singh, who fell in love with one of the villager's daughter. He threatened all the villagers that if he wasn't allowed to marry this girl, then he would burden them with irrationally high taxes.
The villagers from Kuldhara left the village and moved elsewhere, in order to protect the girl and themselves from the Minister's tyranny. It is said that when they left they cursed the village, because of which no one dwells in this area.
13. The Vrindavan Society – Thane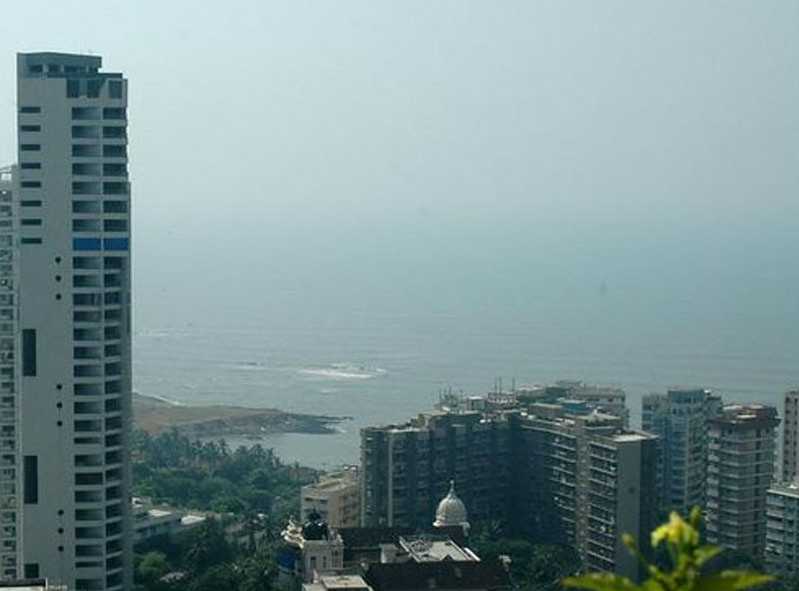 Considered to be of the most famous housing societies of Thane, this society is also home to a bit of paranormal. Many of its residents and night watchers have experienced what may only be termed as strange and bewildering.
This society however doesn't look like it is haunted place, in fact it was known for its luxurious apartments.
Anyway, it has been reported that there was once a man who lived in the society who happened to commit suicide. His spirit is said to haunt the society once the hours turn dark. In fact, the night guards have witnessed a lot of strange activities which have also included a guard getting slapped in the face with such force that he nearly toppled from his chair. Immediately afterwards both the guards searched the whole society and they could not find anyone around.
This incident instilled fear in the minds of the residents who are careful not to enter the society too late in the night. However, the housing society still remains occupied even though the paranormal activities continue to haunt the residents and guards.
12. Jatinga – Assam
Having a population of around 2500, this village is popular worldwide for its unexplained phenomenon of bird suicides. Most of the migratory birds visiting the area never leave the village, dropping dead for no rhyme or reason on the streets. The case gets even more inscrutable as these birds always plummet to their death between 06:00 p.m. to 09:30 p.m. on the moonless nights of September and October.
These mass suicides only occur on a specific 1 mile by 600 feet strip of land and this phenomenon is said to have occurred year after year without a break for more than a century. Many theories have been offered by scientists to explain this phenomenon, the most popular one being that these birds are attracted towards village lights which later confuse them, along with many others.
None of them have yet been able to prove any of the theories behind this phenomenon though, which is why it continues to haunt and intrigue the minds of the residents and travellers just the same.
11. Brij Raj Bhavan Palace in Kota| Rajasthan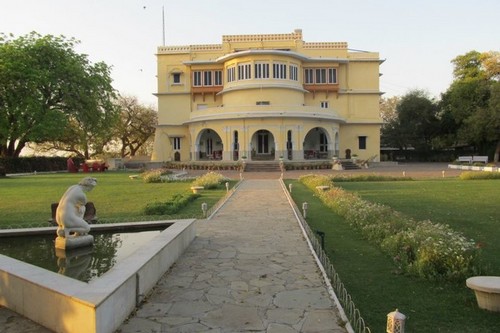 The 178-year-old Brij Raj Bhavan Palace of the former princely family of Kota in Rajasthan, which was converted into a heritage hotel in the 1980s has a resident ghost, namely that of Major Burton, who, while serving as the British Resident to Kota, was killed along with his two sons, by Indian sepoys during the 1857 Mutiny. The ghost of Major Burton does not harm anybody.
10. Tunnel No 33 | Shimla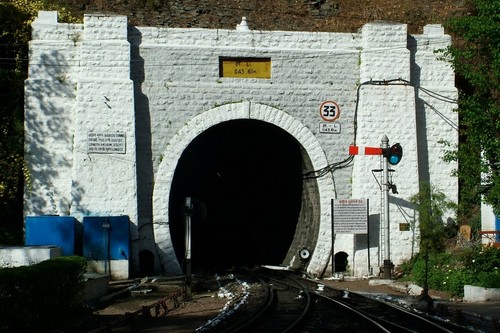 Shimla is one of the most beautiful and famous town of Himachal Pradesh. This town has been the favorite background of numerous horror stories and it is said to have several haunted spots. Tunnel no.33 is one such place which is said to be the abode of the ghost of British Railway Engineer, Colonel Barog. But he is said to be a friendly ghost.
9. GP Block – Meerut | Uttar Pradesh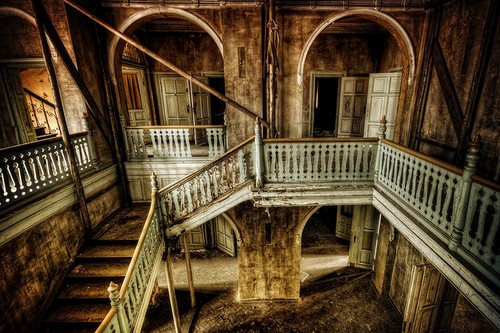 GP Block of Meerut in Uttar Pradesh is a haunted place also very notoriously known for all the paranormal activity it beholds. Despite being a popular zone, there have been reportedly a lot of strange sightings. A house here is said to be the abode of the ghosts of several young boys and girls. Some people say that they have seen four males sitting together and enjoying an alcoholic beverage by the light of a single candle.
8. Dumas Beach | Gujarat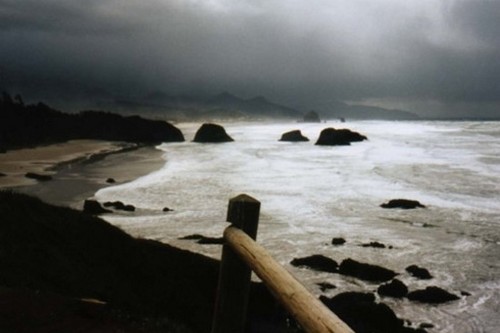 Situated along the Arabian Sea in Gujarat, this beach is known for its black sand and mystical activities. It was a burning ghat at one point of time and even now strange cries and whispers can be heard by morning walkers and tourists. It is believed that a lot of people have lost their lives exploring this mysterious beauty.
7. Agrasen ki Baoli | Delhi
Who would imagine such an incredible structure could exist in a sleepy little by lane in the heart of New Delhi? Situated just right in the heart of central Delhi takes you by surprise if you are out on the streets for a walk. This 14th century baoli was constructed by Maharja Agrasen. Now completely dry, once the Baoli was filled with black water which would call out to people mysteriously and ask them to scarify their lives. The water is believed to have had hypnotized people and drove them to death.
6. Ramoji Film City | Hyderabad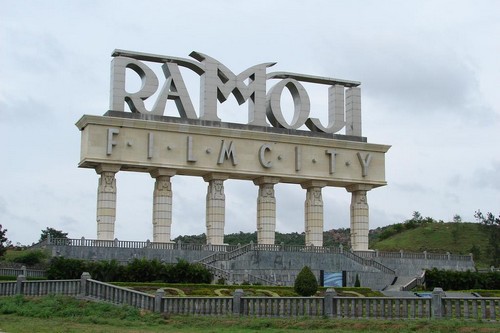 Being one of the biggest film cities in the country, which has everything in the world that a filmmaker will aspire to have. This place is home to a lot of hotels which have been projected to a lot of controversy because of the reported "supernatural activities" in and around them. There is a dirty secret, the city was built on a land where a cruel battle was fought. Thousands are believed to have perished here. Witnesses report the lights kept on top keep falling off, the light men- who sit with the lights on top have been pushed so many times and many have had grievous injuries. Females are more targeted by the ghosts than the males. Girls reported an invisible force tearing their clothes off, some said they felt someone knock their washroom doors while the rooms remain locked from the inside. etc.
5. Malcha Mahal | Delhi
Situated right next to Delhi Earth Station on the Bistdari Road in Delhi Ridge. It is the restricted part of the forest behind the Buddha Jyanti Park (Buddha Garden), the palace is awfully scary. Malcha Mahal is also known as Bistdari Mahal. Begum Wilayat Mahal, the great granddaughter of Nawab of Oudh was given this place along with her children Prince Riaz and Princess Sakina by the Government after her long protest for the return of her properties spread across the country. Begum Wilayat Mahal committed suicide by drinking crushed diamonds. Her body was lying on her study desk for 10 days and her kids were mourning in grief. The night before Prince Riaz buried her, both her kids slept with her dead body. Since her mother's death, Princess Sakina has only wore black colour.
4. The Shaniwarwada Fort | Pune
Shaniwarwada is a palace fort in the city of Pune in Maharashtra, India. Built in 1746, it was the seat of the Peshwa rulers of the Maratha Empire until 1818 when the Peshwas surrendered to the British. Known for its sheer architectural brilliance, this fort has witnessed various spooky occurrences. It is believed that the fort is haunted by the ghost of a young prince who was brutally killed when he was 13 year old. His ghost can be heard shrieking in the middle of the night and is most active on full moon days.
3. Feroz Shah Kotla | Delhi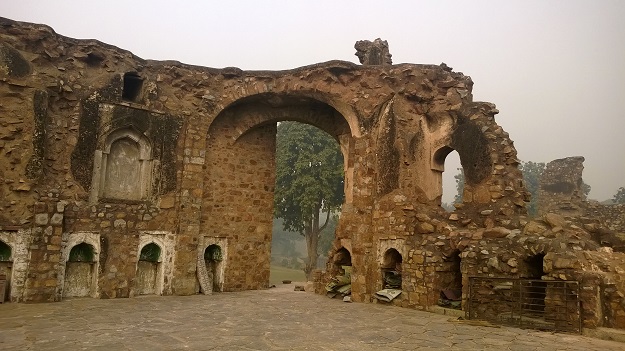 Feroz Shah Kotla, which once was the glory of Firuz Shah Tughlaq's beloved city, Firozabad, is now a haunted place, especially, because it does not see many visitors today. This place is beautiful as well has mysterious, however it's just the Djinns now, who dwell in these ruins. The place is said to be visited by fairies, numerous suicides have taken place here and although the authorities deny it, most buildings around are built facing the other way.
2. Dow Hill, Kursiang | West Bengal
Dow Hill might not be a very sought after place but is definitely one of the most haunted places in India. The Dow Hill Boarding School for Girls is very well known for spooky activities bordering on the paranormal. There have been reports talking of ghostsightings. Also, the forest that surrounds the school is considered to be haunted. In fact, many woodsmen who visit the forest have reported seeing a headless boy who suddenly appears and then disappears into the forests. Legend has it that there were innumerable murders which took place in this forest area. That says more than required on the matter.
1. Bhangarh Fort – Alwar, Rajasthan
The ghost town of Bhangarh is one of the scariest, spookiest places you could possibly imagine, not to mention, one of the most haunted places in India. Situated near a popular forest, this town is now slowly luring visitors from around the area, and country, for all the wrong reasons.
It should be noted that if you decide to visit this place after the sun has gone down, you won't be allowed to. In fact, there is a strict warning about how dangerous this place becomes after sunset.
The story which this town is well-known for tells the tale of a magician who fell in love with the local princess of the area even though their match was impossible. Being quite the master of dark magic, he decided to cast a spell on her to make her surrender to him. However, the princess learned of his plans and found a way to kill him. Before his death, however, the magician cast a dark spell on the palace which caused its doom.
Despite Bhangarh Fort being regarded as one of the most horror haunted places in India has been officially promoted as a tourist destination. However, once the night falls and the darkness takes over, this place becomes deserted, leaving it prey to the supposed 'supernatural'.
-Yonderlad