Lucknow varsity advisory asks parents not to send students on V-day
Lucknow: In a bizzare incident, Lucknow University issued an advisory asking its students to not roam in the university premises on Valentine's Day.
It warned that disciplinary action would be taken against those found violating the advisory.
The varsity indirectly asked students to celebrate Maha Shivratri and avoid the influence of 'Western' culture.
The advisory also asked parents to not send students to the campus on the day.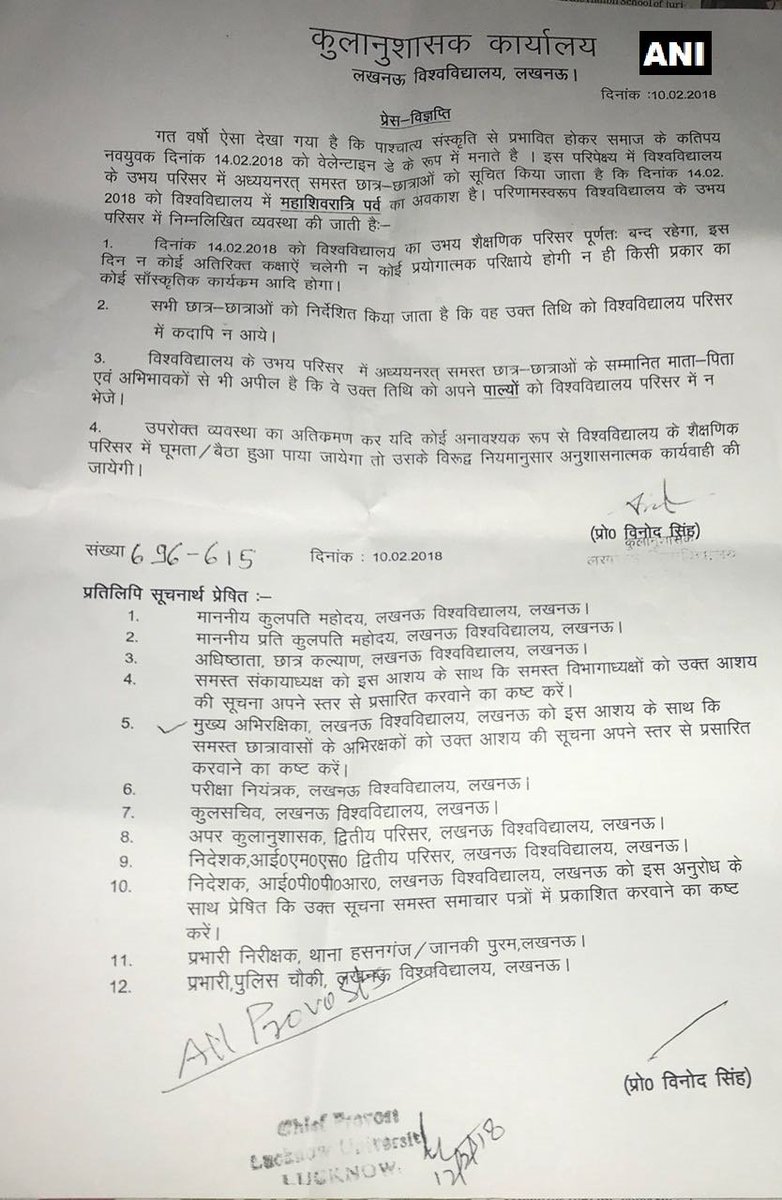 Students protested against the move and called it 'an example of chhoti soch'.
"You've declared a holiday on that day, but telling students to not enter university premises isn't right at all. If we won't enter the university, then who will?," a student asked.